Dia de los Muertos – The day of the death
Celebrating Cultural Traditions: Day of the Death
Dia de los Muertos – The day of the death—is truly a celebration of life. When children dance with caricatures of death, eat skull sugar molds and learn to respect that life is brief, they learn there is a circle to life and to not fear death and then are free to enjoy and appreciate every moment.
Celebrating The Day of the Dead has a long history in Mexican Tradition and has been named as Intangible Cultural Heritage of Humanity by the Unesco.  It is celebrated every 1st of November, period that also marks the completion of the annual cycle of cultivation of maize in Mexico, the country's predominant food crop. Although marked throughout Latin America, Dia de los Muertos is most strongly associated with Mexico, where the tradition started.  The fusion of pre-Hispanic religious rites and Catholic feasts (Dia de los Muertos is celebrated on All Saints Day and All Souls Day, minor holidays in the Catholic calendar.) brings together two universes, one marked by indigenous belief systems, the other by worldviews introduced by the Europeans in the sixteenth century.
Dia de los Muertos celebrates the lives of the deceased with food, drink, parties, and activities the dead enjoyed in life. People celebrate in their homes, creating altars (called ofrendas in Spanish) that display portraits, favorite foods, and special possessions of their loved ones. Altars are also decorated with candles and marigolds—the light of the candle and scent of the flowers (called cempasuchitl) are said to attract the souls of the deceased and draw them back for a short time to take part in the pleasures they once enjoyed in life.
The most familiar symbol of Dia de los Muertos may be the calacas and calaveras(skeletons and skulls), which appear everywhere during the holiday: in candied sweets, as parade masks, as dolls. Calacas and calaveras are almost always portrayed as enjoying life, often in fancy clothes and
We invite you to learn more together with your children. Here is a cute and small video beautifully presented for children. There are no words, just music. The film won Gold Medal at the 2013 Student Academy Award for Best Animated Short.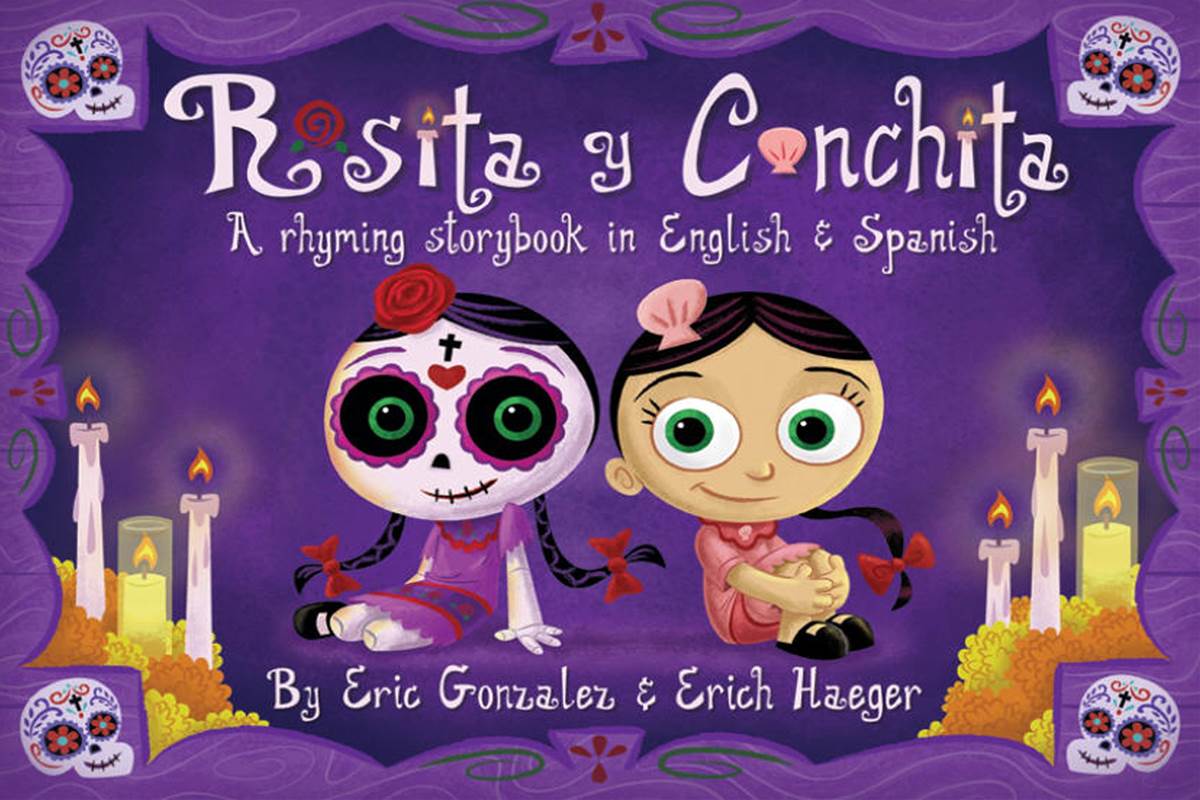 This is a nice Bilingual books you and your children may enjoy. The book tells the story of twin sisters – one alive and one dead – trying to reach each other on the Day of the Dead. While Conchita builds an altar full of love for her dead sister, Rosita travels through the land of the dead trying to find her way back for just one day.
There is also an App you can buy that reads the story or you can interact with its characters. To download the App you can visit the Apple store here.
Remember that Talking about cultural traditions with your kids is a great way to introduce them to other cultures and learn to respect them. Talking about your own country's traditions, is a great way to teach them to embrace their roots and feel part of them.